AND JUST CRAZY ENOUGH TO GET THE JOB DONE.
---
Who are we? We're the dreamers and the doers, the wit and the snark, the guy playing with your cats in the corner, and the one doing standup on your kitchen table during the party. We've got pixel jockeys and code monkeys, multimedia maestros, jacked-up wordsmiths, visionaries who've been around the block a time or two, and one guy who can stroke CSS like the harps of Valhalla. Outspoken, bold, brash, beauties built for prime time radio – we might be crazier than your Great Uncle Alfie. We're the guys at noontime pouring a craft brew, we're what comes after the last word around the conference table at 8PM on a Friday, we're the dogs of war. Who are we? We're the total package.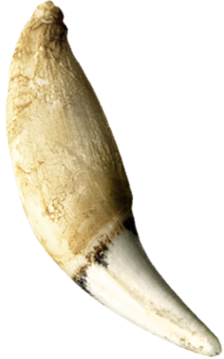 WE'RE THE
DOGS OF WAR
PUTTING THE BITE BACK INTO YOUR MARKETING.
---
We're as full service as you can be without getting risqué – we'll dig in and dish up a fully integrated Marketing Strategy with a healthy side of Brand Development before you say "go!" Got a website looking a little long in the tooth? Let's whip your hardest working salesman back into shape. Tell us what takes you to the top of the stand-out crowd and we'll build you up, break you out and bring you to the forefront of whatever frontier you're ready to rope. Looking to pull your plan of attack out of the drawer and into the front lines? We'll pack your arsenal with content crafted to launch your brand into the next league; motion and social marketing, search optimized collaterals and custom creations too stellar and specific to your brand to name. If your brand needs it, we do it – so let's get this relationship on a first name basis. We're based in Torrance – just a hop away from LAX.
Need a longer introduction before agreeing to a first date? We'll let our work speak for itself.
Ready to Get Personal?
We Won't Bite.
What do we specialize in?



We've got hands in everything.
---
We have the essential fusion of industry experience, technical prowess, attitude, conceptual skill, current market analysis and snark to make your project sing. Since 1981, we have been one of the premier (and often notorious) boutique studios in Los Angeles, working in brand development and logo design, marketing strategy, web design and development, print advertising, industrial design, and photography. We were amongst some of the first gamblers to jump on the web design wagon in the 90s and today continue to pursue fresh methods of marketing and promotion across social media marketing platforms, viral videography and beyond. With a long history of success (and off color jokes), we specialize in strong, custom marketing campaigns to our clients, and always deliver a marked increase in perceived value for brands in the Los Angeles and South Bay area and world wide. We're based in El Segundo, just a short trip away from LAX. Come grab some lunch at our favorite Beer Garden or just chat about what makes your business tick, we'd love to sit down with you. Not much for traveling? It's okay, we'll brave the traffic for you. It's time to kick your brand up a notch, let's get a conversation started.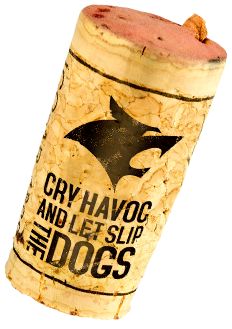 Services



---
So you're looking for someone to get down and dirty with your brand – build it up online, take it out on the town with a bold advertising campaign, bring it to the front row with some motion video action, or crank out a marketing strategy crafted to make sure you're head, shoulders, and profits above the rest? You'll see below we're capable of delivering a wide variety of services, but don't take our word for it – check out our portfolio while you're at it.


We like to have our way with words, and let's be honest: your brand needs a vibrant, targeted voice. Your products and services could do with some careful literary stroking. Luckily, we've got people who find a mental playground in their keyboard.


Who are you, really? We know great branding pulls together strands from all aspects of the company it represents – we know how to get inside your brand to create a visual representation like no other.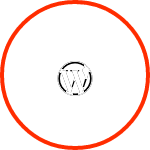 Sometimes, life is simple – like when you call us up and ask us to build a stellar, custom website for you to feature whatever it is you do best. Why is it simple? Because that's what we do best, and we have a whole garage of WordPress tools just waiting to rip into your business and build it back up – on the web.


Your website is going to be the end-all, be-all, multi-functional dreamboat you've always wanted – but you're going to need Drupal to get you there. With thousands of modules and endless configurations we'll make sense of the madness and bring it all home with the most powerful web platform around.


While we'd love to talk about the last time we got chatty with a cocktail in hand, what we're really getting into here is social marketing. You know the drill: Facebook, Twitter, …we'll toss Google+ a courtesy nod. The internet moves pretty fast, but social marketing is a total speed demon. Good thing we're well equipped with plenty of NOS.


The world moves faster every day – and with fewer people taking time to stop and smell the roses, let alone read all those paragraphs of copy littered around your site (for SEO!), you'll need a method of communication that will lay it all out from top to bottom with no room for misunderstanding. Enter: custom videography, the most straightforward way to get your audience to sit up and listen.


They say the camera adds ten pounds…but this is America, and we guarantee our photographic handy work will boost the perceived value of your business more than just a British ten pound note. Great photography doesn't depend on the subject – it's all about the technique, the experience, and above all: the vision. Get in touch and we'll show you a new way to look at the same old jazz.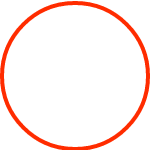 Picture this: an expert salesman who works for you 24 hours a day, 7 days a week, every holiday, builds great rapport with customers to deliver exactly what they want, and – best of all – this salesman doesn't even take a salary. Obviously some labor laws would be called into question here…if we weren't talking about your eCommerce website.


How technical can we get? Tell us what you need and we'll dive right in, head first, ready to swim through all the tech jargon you can dish out. We'll distill all the specs you've had holed up in that back room and churn out all the renders, line art, and sketch up details you need to build a better physical product than you've ever laid hands on.
LIKE WHAT YOU SEE?
WE'RE JUST GETTING STARTED.
KEEPIN' THE DREAM
DURING QUARANTINE
We're still wearing all the hats. And masks.
And whatever else is laying around the house.
---
On March 19 we spent our last few moments together at the studio testing our Zoom connection before disbanding to self-isolate in our homes. From day one to day fafiftyteen of quarantine, we're keeping the magic alive by surprising each other at our daily morning team meetings with costumes scrounged up from long-forgotten items in our closets, oddly shaped electronics, defunct party decor, and the produce box delivered last week. Spontaneous, silly, sassy, and sometimes sucky, the daily drive to join the meeting with the most creative costume keeps us on our toes and reminds us what we love best about our crew: our ability to make
each other laugh every day.
Take a peek at our parade of costumes and follow us on Facebook
to get the Daily Meeting Update.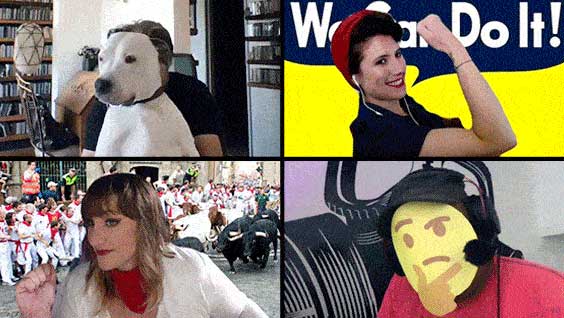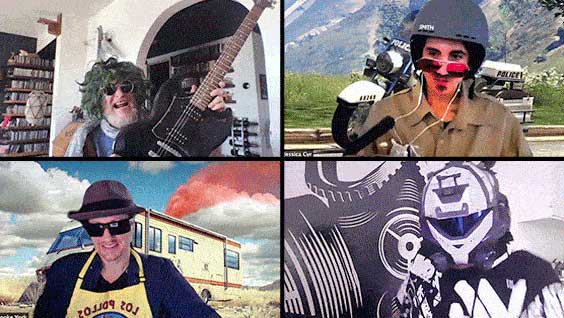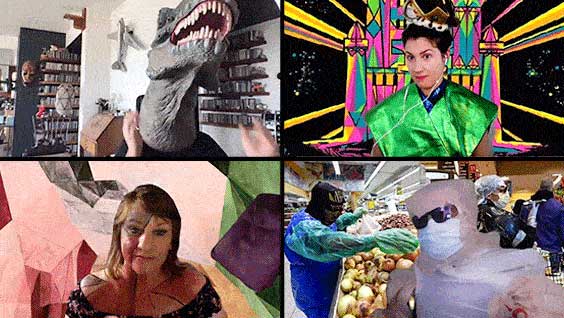 /